2023 UPDATE:
talkKs is all about interesting articles and listicles. Our aim is to highlight and shed light on topics often neglected by the media. Through our efforts, we aspire to bring these underrepresented topics into the spotlight, ensuring that they receive the recognition and consideration they deserve. It is our mission to challenge the status quo and provide a platform for marginalized voices. By amplifying these neglected narratives, we hope to inspire meaningful conversations and encourage greater understanding and empathy among our audience.
---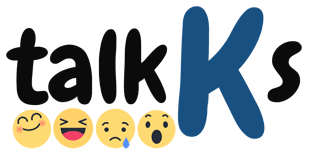 Thanks for visiting our About page. I guess you want to know what the heck this website is about. Simply it's a group of people who help each other to find good stuff from the web.
So here's the problem, Search engines show a list of auto-generated search results for a search query. It ranks web contents based on relevancy and search engine optimisations (SEO) considerations. It often neglect qualitative factors since it require human judgement. Hence, You often have to search for term after term in order to find what's the consensus choice. For example, You want to find what is the best free online PDF to Word converter. Search engines (Google) will give you ton of suggestions ranked in the search result page base on machine learning SEO factors. As you can understand these ranking algorithms don't always yield best result for you. Often what's top on the search result page is not the best or ideal solution. It neglect feedbacks of people who had good/bad experiences about these solutions suggested by search engines. You will have to do your own research and do trials to find what works best out of the lot presented to you in search result page.
The solution, what if there's a place in online that curate all the best stuff in the web according to search engine rankings and allow people to give feedback on them? This will essentially fill that missing qualitative human judgment gap in search results. Now you have a one central crowdsource ranked list to look at when you want to know what is the best free online PDF to Word converter.
talkKs Magazine is a community driven content ranking website which help users to find 'Good Stuff' for a particular subject. Our aim of this site is to make your web research easier.
We help you to answer the question "What is the best available solution for my need" using our Crowdsourced Content Rankings. We first analyse top 10 articles suggested by Google for a particular search term. The Google algorithm has ordered these pages base on relevancy and other machine learning SEO factors. We have to assume these top 10 search results are the best contents published for that topic to date. We go inside each of them and check what are the frequently suggested solutions in these articles. Base on the information gathered we publish the initial listicle so that our talkKs readers can share their thoughts and experiences. Our readers vote (+ or -) and give feedback (comments section below each individual list item) on items that they think are the best and worst in a particular ranked list. The list items are ordered based on best to worst rated (descending order). Our system automatically order list items in a particular article base on number of votes. Readers can suggest in the main comments section for any missing items that they think should be included in the list. We evaluate the content and base on search data analysis and consensus judgement we add those suggested items to the list. This way a particular ranked list is continually evolving and reflect most up to date details. We encourage all of you to vote on items that you think are the best or worst and suggest anything we have missed in the comments section.
Our aim of this site is to make your web research easier… so come on in and get some help with your web search.